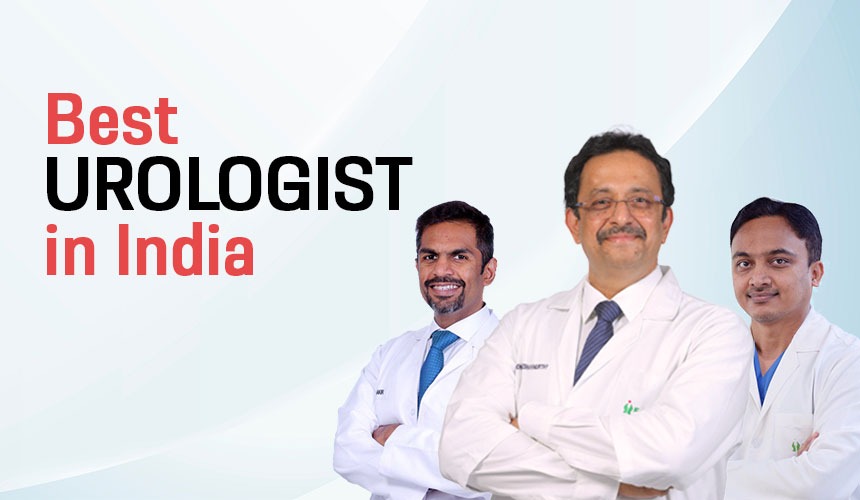 Aspects to consider while choosing the best urologist in India
Urologists are specialized doctors who treat functions and disorders of the urinary system i.e. kidneys, urinary tract, bladder, and male reproductive organs. Urologic disorders can hamper your lifestyle making it very important for you to get treated by an experienced and trusted urologist. If you want to select the best urologist in India, you need to contemplate certain factors.
Recommendations
Your primary care provider can recommend a urologist. Or you can seek advice from relatives, close associates, and other medical professionals. You can invest some time in looking up the doctors qualifications and experience online.
Background
One of the most important factors can be board certification. It indicates that the physician is qualified to provide urologic care on the basis of education, experience, and expertise. Verify that the urologist has not previously faced any malpractice claims or disciplinary actions.
Experience
Inquire about the urologist's experience treating people with conditions similar to your own. If you are certain that you require a particular procedure, find out how many of those the doctor has completed. You should also inquire about the doctor's experience with complications. The finest surgeons are those with experience who can either foresee or quickly identify and treat surgical difficulties.
Healthcare Excellence
You should take into account the standard of care provided at the hospital where the urologist treats patients. Advancement in technology has reached a pinnacle. Robotic-assisted surgeries have enabled doctors to ensure less blood loss, less scarring, and less hospital time promoting quick recovery. Hospitals must provide these services in case you require them.
Evaluate Patient Reviews
A doctor's style of medical practice and the management of his or her medical practice can be evaluated by going through actual patient testimonials. Patients are frequently surveyed on their experiences with appointment scheduling, wait times, the workplace, and employee friendliness. You can find out how much the patients rely on the doctor, how much time they spend with them, and how well they respond to queries.
The World of Urology forum proudly hosts some of the most exceptional urologists in India namely Dr Mohan Keshavamurthy-Director of Urology, Uro-Oncology, Andrology, Transplant and Robotic Surgery at Fortis Hospital Bangalore, Dr Shakir Tabrez-pioneer in 3D laparoscopic urology and Advanced Upper tract endoscopic surgery, Dr Sreeharsha Harinatha-an expert in minimally invasive surgery for kidney stone disease, Dr Rubina Shanawaz Z-super specialize exclusively in Urogynaecology and other renowned urologists who are solidifying World of Urology's reputation as a hub of excellence in urological care.
These best urologists in India bring a remarkable combination of expertise, experience, and unwavering commitment to patient well-being. Renowned for their vast knowledge and hands-on proficiency, these urologists are at the forefront of groundbreaking advancements in the urological field.